 The Swiss Hotel Management School (SHMS) was established in 1992 and is a leading institution in hotel education, producing top-tier leaders and experts for the hospitality industry worldwide.
The approach of "Learning by Doing" has long been a solid foundation of Switzerland's traditional and hospitable education system. At SHMS, students will be impressed by spacious banquet halls, grand theaters, well-equipped spas, and a range of restaurants with diverse culinary options, providing students with rich customer-oriented experiences right from the beginning. Students will learn about the art of Swiss hotel management and develop the principles of Swiss hospitality, inheriting the traditions of renowned Swiss restaurants and hotels, while also focusing on global trends, business strategies, and leadership operational skills.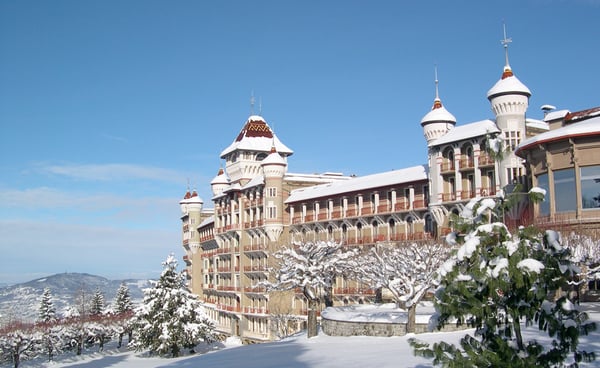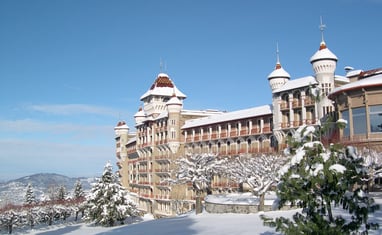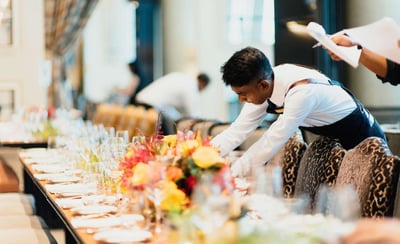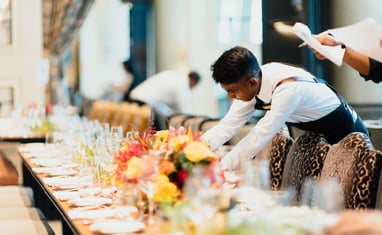 DETAILS
Type: Private

Year of establishment: 1992

Number of students: 3,000

Ranking: Ranked 3rd among the world's leading institutions for hotel management and hospitality services and ranked 2nd in Switzerland (QS World University Rankings for Hospitality & Leisure Management 2022). Among the top 2 globally for employer reputation and top 4 for academic reputation.
SHMS is situated in two classic, historical, and stunning Swiss hotels. The school has two campuses with students coming from over 80 countries: the Palace Campus in the picturesque Swiss Riviera region, and the Leysin Campus nestled in the heart of the beautiful Swiss Alps mountain range.
Internship is a mandatory part of the courses. Students will have a duration of 6 to 12 months for their internship, with a salary of approximately 2,300 CHF per month (equivalent to about 55 million VND if interning in Switzerland). With extensive partner relationships, SHMS provides students with internship opportunities not only in the world's finest hotels but also in entertainment companies, banks, and large enterprises. Notable examples include Accor, Deutsche, Disneyland, Langham, Marriott, John Paul, MacDonald Aviemore Resort, UBS, MCI, Swiss, and many more.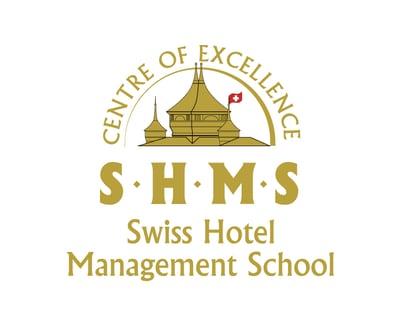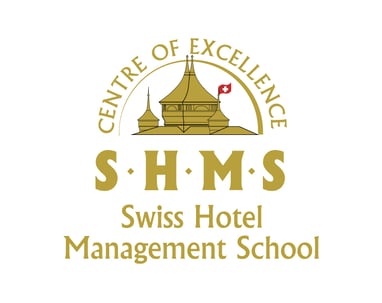 Year-1: Blended (O2O)
*The modules listed below may be a mixture of compulsory and optional. You may not have the opportunity to study all the modules shown as part of the course.
Tourism and Hospitality Business Management

Services Marketing and Customer Service

Accounting and Finance

Academic and Professional Development

Events Management

Development of the Tourism and Hospitality Industry

Contemporary Issues in Tourism and Hospitality

Marketing Management

Customer Relations Management

Operation Management

Finance Management

Human Resource Management
Year-2: On Campus: ⇒ 6 months study + 6 months Internship Worldwide (as requested by students to SHMS)
Contemporary Trends

Digital Marketing

Strategic Management

International Resort and Spa Management

Food & Beverage Development

People and Intercultural Strategies

Portfolio Project
Diploma:
Diploma - Concordia

Higher Diploma - Concordia

Bachelor's degree - UK University

Swiss degree in Hospitality - SHMS School
Developing leaders for
the global hospitality industry