 Welcome to Concordia Vietnam, your trusted partner for overseas education consultancy. We specialize in guiding students through the university and MBA application processes for top-ranking institutions in Canada, the United States, Switzerland, and the United Kingdom. Let us be your compass as you embark on your academic journey.
Our team of expert consultants has extensive knowledge of admissions procedures, scholarships, and program requirements in renowned universities. We maintain strong relationships with these institutions, ensuring we stay up-to-date with the latest developments.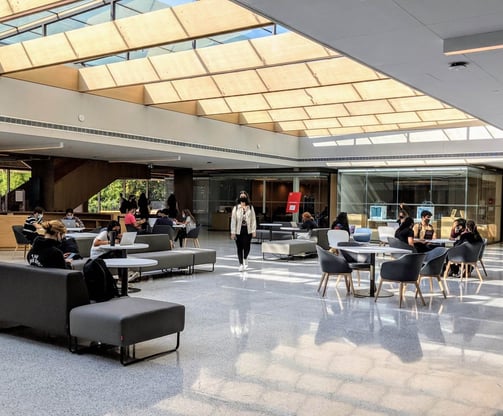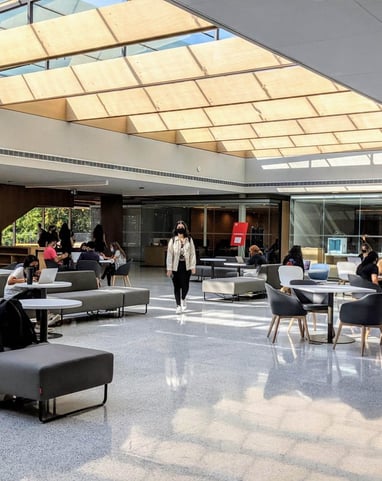 Our vision at Concordia Vietnam is to be the premier consultancy in Vietnam, recognized for our excellence in providing comprehensive guidance and support for students pursuing overseas education. We aspire to empower individuals with the knowledge and skills needed to succeed in their chosen fields, enabling them to make a positive impact on society.
Empowering Dreams: We strive to empower students to dream big and pursue educational opportunities that align with their passions and career goals.

Providing Expert Guidance: Our experienced consultants offer personalized assistance tailored to each student's unique needs and aspirations.

Fostering Partnerships: We establish strong partnerships with top-ranking universities in Canada, the United States, and the United Kingdom to provide students with a wide range of educational options.
Welcome to StudySpace, the O2O (Online-to-Offline) center operated by Concordia Vietnam, dedicated to providing comprehensive study support and fostering a strong academic community for all students. Whether you are pursuing your Bachelor's or Master's degree, StudySpace is here to assist you throughout your academic journey.
Expert Hours
StudySpace will also provide additional sessions with experienced experts in various fields, helping learners gain a deeper understanding of the newly acquired knowledge for practical daily application in their work.
Workshop
StudySpace will organize workshop sessions for learners to work directly in teams and alongside experienced instructors who are accomplished managers. This enables them to apply knowledge and gain firsthand practical experience from top experts.
Tutoring
In addition to the highly competent team of subject-specific tutors from Concordia University, StudySpace will also feature a network of experts and instructors who hold advanced academic credentials and have studied at prestigious universities in the UK and the US. They will accompany learners throughout their learning journey.
English
The English language standard is often a hurdle for many students, especially for those who are working professionals. However, there's no need to worry excessively. In addition to the school's free English language program, StudySpace will also provide support to enhance learners' English proficiency throughout their learning journey, aiming to achieve an equivalent of IELTS 6.0 by the time of graduation.
Education Objective: Comprehensive Consultation on Blended Learning and Continuous Learning Support throughout the Course.
At StudySpace, we strive to create a vibrant academic environment that encourages growth, learning, and collaboration. Embrace the power of community and let StudySpace be your ultimate study assistant. Together, we will thrive as part of the strong Concordia community in Vietnam. Happy studying!
Full Study Assistant:

Explore a wide range of academic resources, including study materials, and subject-specific guidance.

Engage in expert hours and workshops organized by academic professionals to enhance your knowledge and skills.

Offline Activities:

Participate in engaging offline activities held at our StudySpace-O2O center.

Attend workshops to gain practical insights into your field of study.

Community Building:

Connect and interact with fellow students from various disciplines.

Exchange your experiences and ideas, fostering a supportive and collaborative community.

Get Involved:

Contribute to the StudySpace community by sharing your knowledge and expertise with others.

Stay updated on upcoming events and opportunities through regular notifications.

Seek Support:

If you encounter any academic challenges, reach out to our support team for guidance and assistance.

Utilize StudySpace to collaborate with peers and mentors to overcome academic obstacles.