 Established in 1991, the International Management Institute (IMI) is a private institution dedicated to hotel education in Switzerland. It began its operations at Hotel Waldstaetten in the city of Weggis with 55 students and 10 lecturers. In 1997, IMI relocated to its current campus in Kastanienbaum. The school became a member of the Pacific Asia Travel Association (PATA) in 1999. Over the years, IMI has accumulated more than 30 years of experience in Swiss hospitality management education and consistently ranks among the top 20 schools worldwide in this field in the annual QS World University Rankings by Subject 2022: Hospitality & Leisure Management.
Located along the shores of Lake Lucerne, IMI boasts breathtaking views of the Alps, Rigi, and Pilatus mountain ranges. The campus features administrative offices, classrooms, dining areas, recreational spaces, and student accommodation units. The curriculum is designed to meet the stringent requirements of the Swiss federal government while showcasing the values that have propelled IMI to its current status as one of the world's finest hotel schools. By striking an excellent balance between theoretical and practical training, IMI is committed to helping students discover and fully develop their true potential. Graduates of IMI exude confidence and integrity in business while remaining attuned to contemporary multicultural issues. We strive to support our students through small-sized classes, emphasizing personalized learning to help them flourish in their professional careers.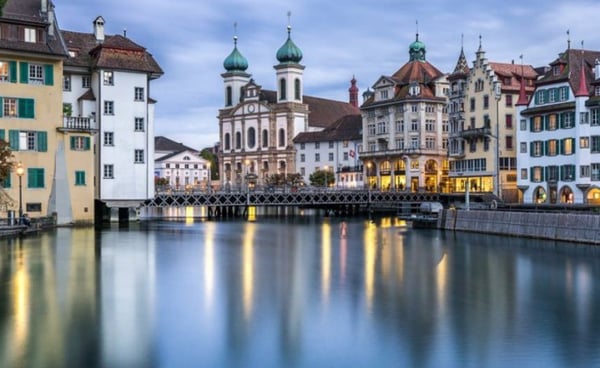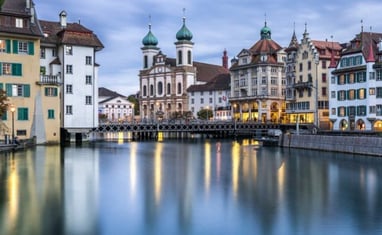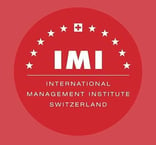 DETAILS
Type: Private

Year of establishment: 1991

Number of student: 400 per year

Ranking : Ranked 20th - Among the top international hotel schools according to the QS Rankings 2022.
Aiming For Excellence in International Hospitality Management.
Concordia - I.M.I Blended Learning
Year-1: Blended (O2O)
*The modules listed below may be a mixture of compulsory and optional. You may not have the opportunity to study all the modules shown as part of the course.
Tourism and Hospitality Business Management

Services Marketing and Customer Service

Accounting and Finance

Academic and Professional Development

Events Management

Development of the Tourism and Hospitality Industry

Contemporary Issues in Tourism and Hospitality

Marketing Management

Customer Relations Management

Operation Management

Finance Management

Human Resource Management
Year-2: On Campus: ⇒ 6 months study + 6 months Internship Worldwide (as requested by students to I.M.I)
Professional Development Planning II

Enterprise Development Project

Hotel Facilities and Operations

Financial Decision-Making for Hospitality Professionals

International Hospitality Operations Management

Hospitality Services Marketing

Managing People in Hospitality

Tourism Impacts and Sustainability

Food Costing Purchasing and Merchandising

Front Office and Housekeeping Industry Practical Training

Basic German

Basic French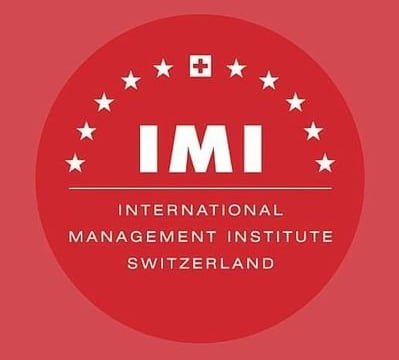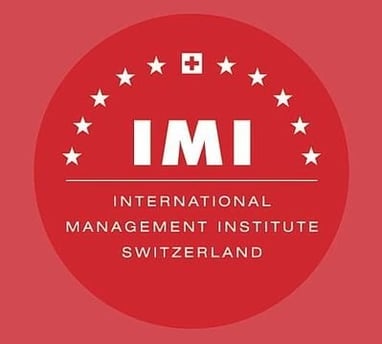 Diploma
Diploma - Concordia

Higher Diploma - Concordia

Bachelor's degree - UK University

Swiss degree in Hospitality - I.M.I Switzerland