 StudySpace-Exceptional Benefit
Studying at Study Space offers exceptional benefits for students seeking to enhance their English language skills, with flexible options tailored to individual needs. One of the significant advantages is that students are not required to possess an IELTS certificate for admission. Those who already hold an IELTS certificate are exempt from taking the entrance test. For students without an IELTS certificate, CVN provides an English proficiency test, which can be taken either at StudySpace or online.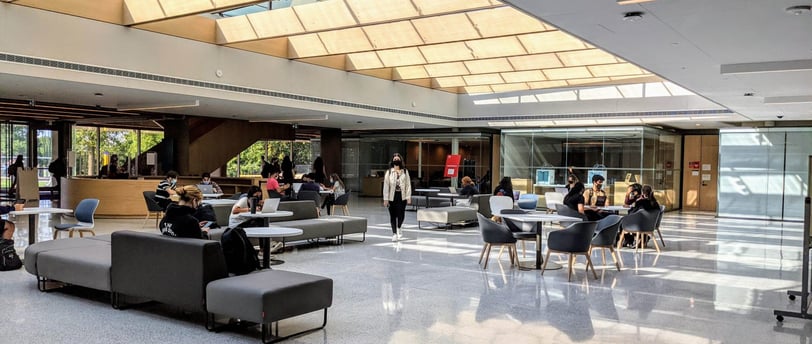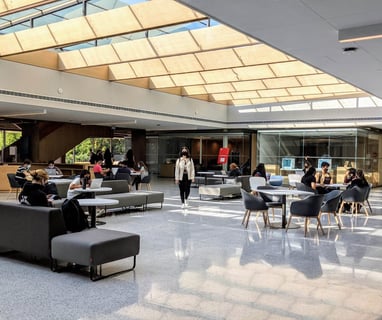 For students who haven't yet met the English language entry requirements, CVN offers support in arranging preparatory English classes according to their proficiency level. Students can choose to study at affiliated English language centers or opt for tutoring sessions at Study Space.
Every student is provided with an E-learning English account, enabling them to enhance their reading, listening, and writing skills. For those interested in improving their speaking and listening abilities, they can register for the online English speaking and listening package, consisting of 25-minute sessions with native English-speaking teachers. CVN facilitates the registration process for students.
Study Space serves as a versatile platform for students to engage in self-paced learning or collaborate with fellow students who share similar goals and interests.
In conclusion, Study Space's comprehensive approach in supporting English language improvement offers a range of options for students to develop their language skills. Whether it's through preparatory classes, E-learning resources, or online tutoring, Study Space ensures that students have the necessary tools and support to excel in their English language journey, fostering academic success and personal growth.